I'm actually editing a kirby, and making it the style of your chars, its going well so far,
but, i have a problem
the part how kirby puffs up and flies
i can't make a code like that -.-
I'm making him with super star ultra sprites.
plus some other sprites that will work with him.
I guess i can help a little, but i might need some help from you also on the flying part.
If you can put that on there.
Here's a preview picture of the kirby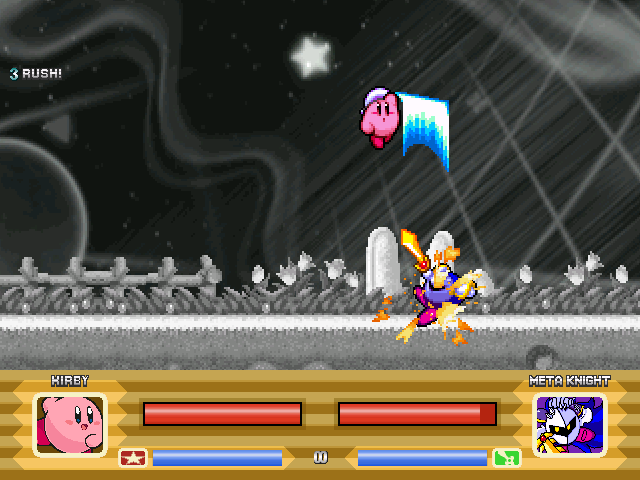 Also another, He uses the same intro from waddle Dee.
I mean, why not?